Tower of London
The Tower of London is home to the crown jewels, and so much more. Link up with a Yeoman Warder tour and learn all about the history of the Tower. Save time by booking your tickets to the Tower of London before you leave home and skip the line at the box office. The Tower of London is an experience to share with the entire family.

Highlights:
- Skip the line at the box office
- Enjoy a free guided Yeoman Warder (Royal Guard) tour
- Recieve e-tickets in advance
- Tickets are valid any date valid for up to 1 month from date issued
- See the Crown Jewels and the Yeomen Warders
- Children under age 5 visit for free

Save 10% on your entry tickets!
Right now you can save 10% on your entrance tickets to Towr of London
Visit the Tower of London
Her Majesty Queen Elizabeth's Royal Palace and Fortress, also known as the Tower of London, is a historic castle located on the north bank of the River Thames in central London.

The Tower of London is well known for the Crown Jewels, the Yeomen Warders (members of the Royal Guard) and the ravens, but attractions like the White Tower, the Bloody Tower and Traitor's Gate are also worth a visit when you are at the almost-1000-year-old site.

Enjoy a free Yeoman Warder tour
Your admission includes a free Yeoman Warder (Royal Guard) tour for those who arrive early enough. Yeoman Warder tours take place every half hour throughout the day, but these guided tours cannot be pre-booked and fill up quickly, so plan to arrive early.

How do I book my tickets?
Choose the date you arrive in London as the 'valid from' date, as the tickets you purchase here are valid for 1 month from the 'valid from' date you specify. Choose the number of tickets you want and click on "search". Then select adult or child tickets (ages 5-15 years). Child tickets can only be purchased when buying adult tickets.

How do I get my tickets?
Shortly after your booking has been completed you will receive an e-ticket to the email address entered at time of booking. Please print out your ticket and bring it with you to the Tower of London.

You need to exchange the e-tickets we send to you at the Tower of London for actual entrance tickets. Don't worry, it's very easy. Just remember that the person who booked the tickets needs to bring a valid photo ID (e.g. a passport or driver's license) to exchange the e-tickets for the entrance tickets.

Are there child rates?
Yes, child rates are available for children between the ages of 5-15. Children under 5 years old have free admission when accompanied by a paying adult.
Fantastic
4.5
Result from 4 customer reviews
Do it efficiently
This was wonderfully informative and beautifully done. Please buy your tickets before hand. As you can then avoid the terrifyingly long lines. I did this. Also, although it was recommended to follow a Beefeater, I would recommend that more be put on duty, as each tour had at least 65 people (no kidding). We ellected to stay ahead of the large groups and do things out of order. We read thing on our own, and although we love a good tour guide, I was not about to be trampled. Really, add more guides! Otherwise, this was an amazing exhibit and not to be missed.
A fabulous experience!
I have long been interested in British history, particularly the Tudor period. What a thrill to actually walk in the footsteps of Ann Boleyn, Lady Jane Grey, and Katherine Howard, to name but a few of the unfortunates to lose their lives at the tower. The Beefeater tour is well worth it but take some time to walk around and explore and just soak up the mystery and the history of this amazing structure.
Must See in London
I missed this on my first trip to London, so I made sure to see it last week. It was fabulous and we had a great experience buying our tickets online with the fast track. A few tips : definitely do the the guided tour - it takes just an hour and then you can go explore. The Beefeaters are fantastic, funny and super knowlegable. Also, it can be chilly so be prepared and allow yourself at least three hours.
after all a MUST
It is indeed a very interesting 'must' site in London. The free orientation tour was awesome. The only drwaback is the price (same as any other attraction in that city) and the crowds. Try to avoid the fast food offered just outside as it is a miserable experience. By the way, the purchase process of the tickets was fast and easy.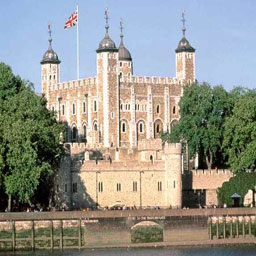 Info
Tower of London
Address
Tower of London,
Tower Hill
London, EC3N 4AB


View map
Opening hours
March-Oct: Last admission at 17.00pm
Tue-Sat: 9.00am-17.30pm
Sun-Mon: 10.00am-17.30pm

Nov-Feb: Last admission at 16.00pm
Tue-Sat: 9.00am-16.30pm
Sun-Mon: 10.00am-16.30pm

Metro
Tower Hill station (District/Circle Line)
Buslines
15, 42, 78, 100, RV1