Tickets to attractions and transportations in London
Welcome to LondonTickets.com, where you can book your tickets securely and conveniently for top attractions, sightseeing, and transport in London, including the London Eye, Madame Tussauds, the Harry Potter & Warner Bros. Studio Tour, and much, much more. London has something for everyone, with plenty to see and do for kids and families. Book your tickets here and enjoy an unforgettable time in London! ... read more

LondonMusicalTickets.com is the perfect place to easily and securely book tickets to the world's best musicals on London's magical West End. As always with Ticmate, tickets come directly to your inbox!

Londonfootballinternational.com , allows you to quickly and easily purchase tickets to football matches in London. London football matches include home games for Chelsea FC, Fulham FC, West Ham United, Millwall FC, Charlton or QPR. As with all Ticmate products, tickets are sent direct to your inbox!
Satisfied customers
LondonTickets International Site and service
"I found the site very easy to use, we didn't encounter any problems with our ..."

(11)

Kathleen, Prince albert
SAT, 22 JUL 2017

See all
English helpdesk

(855) 325-0977
Need help with your booking?
We will gladly answer your
questions.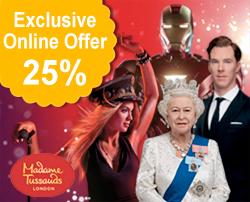 Read more & book

London Offers
Experience the best of London!
Choose your discount package and save up to 50%

Read more & book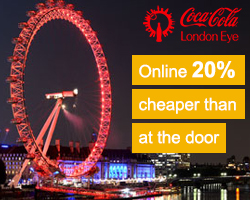 Read more & book