Madame Tussauds
A trip to the enchanting world of Madame Tussauds is a must, when visiting London. Meet the British royal family, including Queen Elizabeth, Prince Willam and Dutchess Kate, hang out with the Beckhams, test your sports skill against some of your favorite atheltes or become a superhero recruiter.
The fun is nearly endless at Madame Tussauds and there is something for all ages.

Why book with us?
When you book your tickets for Madame Tussauds in London you get:
- Open tickets, valid 1 month from the date you choose
- E-tickets sent directly to your inbox
- The tickets includes the Marvel Super Heroes 4D exhibit and SCREAM
- Ticket categories: Adult, child, family
- Skip the line with pre-purchased tickets *

What's happening at Madame Tussauds?
With our tickets you get access to everything Madame Tussauds has to offer, including the freighting Chamber of Horror. Chamber of Horror is both really scary and lots of fun. You will get a lot of scares and shocks, but some good laughs as well. It's definitely as must try you visit the world famous wax museum. If you would like to skip Chamber of Horror, just walk around it, instead of going through.


New at Madame Tussauds London!
As something new, now you can also see the greatest superheroes come to life at Madame Tussauds. Meet all of your favorite superheros, like Spiderman, iron Man, Wolverine, the Hulk and many more. Step into Iron Man's chest shield or crawl on the ceiling with Spiderman.

In Madame Tussauds famous dome auditorium you can also see the new 360° animated 4D short movie with special effects, where Spiderman, the Incredible Hulk and Captain America battle against one of the most villainous baddies in an all new adventure.

What ticket categories are available?
Adult: From age 16
Children/youth: From age 4-15, children under age 4 are free with a paying adult
Children's tickets can only be purchased with adult tickets.
Family Ticket: 2 kinds of family tickets are available
2 adults + 2 children or 1 adult + 3 children
Family tickets are available for max. 4 people, and never the combination 3 adults and 1 child.
Important information:
- Shortly after your booking is complete you will receive your e-tickets per email. Please print these out and bring them with you to Madame Tussauds in London.
- When booking your tickets: Choose the date you arrive in London as 'Valid from' date, as the tickets you buy here is valid 1 month from the 'Valid from'-date you choose. The choose the number of tickets and click on 'search'. Then you choose the number of adult or children's tickets you need. Hereafter you can search for and book tickets to other attractions or transport.
- It is recommended that you be at least 13 years old and healthy to visit The Chamber of Horror, and especially the SCREAM! section of the museum.
- Please note: During high season, especially fall vacation, spring break and other school and public holidays and midday between 12.00 and 15.00, longer queues may occur.
- * This ticket gives you access to a special entrance for pre-purchased tickets, which are usually shorter queue than the regular box office.
Fantastic
5.0
Reviews from 1 customer reviews
Unforgettable experience:-) Recommended!
Absolutely recommended !! Save money and time buy buying the tickets on line ! Great value! Priority entry to the Madame Tussaud museum! A must to see in London! Have bought also the Heathrow Express tickets here and we were very pleased. Only 20 minutes with the express train from Heathrow airport to the senter of London! Thanks to the London tickets team, we had an unforgettable experience!:-)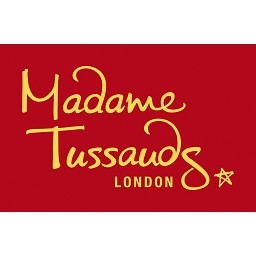 Info
Madame Tussauds
Address
Madame Tussaud's, Marylebone Road, London, NW1 5LR.


View map
Opening hours
Daily from 9.00am - 6.00pm, last admission is at 5:00pm
Metro
Baker Street Station (Bakerloo, Circle, Jubilee, Metropolitan, Hammersmith, City Line)
Buslines
13, 18, 27, 30, 74, 82, 113, 139, 274.