Madame Tussauds London
A trip to the enchanting world of Madame Tussauds is a must when visiting London. Prebook your tickets and skip the line, saving time and money! This very popular and world-renowned wax museum offers fun for all ages!

Highlights:
- Save up to 35%
- Receive a 10% discount voucher for Madame Tussauds souvenir gift shop
- Visit the fascinating Madame Tussauds in London
- Skip the line with prebooked tickets*
- Open tickets, valid 1 month from the date you choose
- Get your e-tickets sent directly to your inbox
- See the Marvel Super Heroes 4D Exhibition
- Enjoy the brand new Star Wars™ Experience
SAVE 35%
Visit Madame Tussauds between June 7 and July 15, 2017 and save up to 35%**
If you visit Madame Tussauds at any other time, you'll still save 25%!
The discount is compared to the price at the door.

**This discount is only valid for entrance after 2 PM and until closing time.

Visit Madame Tussauds in London
Meet the British royal family, including Queen Elizabeth, Prince William, and Dutchess Kate, hang out with the Beckhams, test your sports skills against some of your favorite athletes or become a superhero recruiter.

New at Madame Tussauds - Unique Interactive Star Wars™ Experience
Created in close collaboration with Disney and Lucasfilm, Star Wars™ at Madame Tussauds is a unique, immersive experience starring extraordinarily life-like wax figures of the favorite heroes and villains of Star Wars Episodes I-VI. The figures are displayed in authentic walk-on sets inspired by key scenes from the movies. Dynamic special effects add to the immersion as you step right into and star in some of the most iconic moments in film history.

What ticket categories are available?
Adult: Ages 16-59
Child: Ages 4-15, children under age 4 are free with a paying adult. Children's tickets can only be purchased with adult tickets.
Senior: From age 60
Family Ticket: Two types of family tickets are available
2 adults + 2 children or 1 adult + 3 children
Family tickets are available for max. 4 people, but never the combination 3 adults and 1 child.

How does it work?
When you book your tickets choose the date you arrive in London as the "valid from" date, as the tickets you purchase here are valid 1 month from the "valid from" date you select. Then choose the number of tickets and click on "search". Next, choose the number of adult or children's tickets you need. Going forward, you can search for and book tickets for your party for other attractions or transportation if desired.

How do I get my tickets?
Shortly after your booking is complete you will receive your e-tickets by email. Please print these out and bring them with you to Madame Tussauds in London.

Important information:
- *This ticket gives you access to a special entrance for prebooked tickets, where lines are usually shorter than at the regular box office.
- During high season, especially fall vacation, spring break and other school and public holidays and midday between 12 PM and 3 PM, longer lines may occur. Plan to visit early on the day you choose to go!
- On your e-ticket you will find a link to your exclusive 10% discount voucher for Madame Tussauds souvenir gift store. Just print the discount voucher and present it to the cashier at Madame Tussauds gift shop to redeem your 10% discount.
Fantastic
5.0
Result from 1 customer reviews
Unforgettable experience:-) Recommended!
Absolutely recommended !! Save money and time buy buying the tickets on line ! Great value! Priority entry to the Madame Tussaud museum! A must to see in London! Have bought also the Heathrow Express tickets here and we were very pleased. Only 20 minutes with the express train from Heathrow airport to the senter of London! Thanks to the London tickets team, we had an unforgettable experience!:-)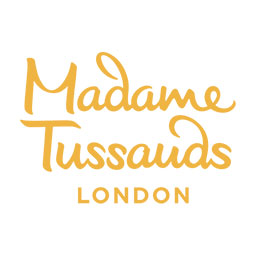 Info
Madame Tussauds London
Address
Madame Tussauds,
Marylebone Road,
London, NW1 5LR.

Opening hours
Daily from 10.00am - 4.00pm, April to September open until 5.00pm or 6.00pm
Metro
Baker Street Station (Bakerloo, Circle, Jubilee, Metropolitan, Hammersmith, City Line)

Buslines
13, 18, 27, 30, 74, 82, 113, 139, 274.