Madame Tussauds
Book your tickets to Madame Tussaud's before you leave home, and skip the long entrance line.

The busiest time to visit Madame Tussauds is between 12pm and 3pm . Should you choose to visit at this time there might be some wait.

The tickets will be sent to your e-mail address immediately after you have completed your booking and your payment has been approved!

A visit to Madame Tussaud's, the world famous wax museum, is a must while you are in London. Madame Tussaud's is absolutely worth a visit, and our tickets give you access to all of Madame Tussaud's, including Chamber Live. Chamber Live is chock- full of frights, shocks, and laughs. Go through the Chamber Live when you are at Madame Tussaud's – if you dare!!!, You must also be in good health and over the age of 13. If you would like to skip Chamber Live while at Madame Tussaud's, just walk around it, instead of going through!

New! Now is your chance to see the greatest Super Heroes come to "life" at Madame Tussauds.
Spider-Man , Iron-Man , Volverine , The Incredible Hulk and more plus a whole new 4D experience!
In Madame Tussauds famous domed auditorium you will see the new 4D short movie in a full surround 360° presentation with special effect, where Spider-Man , The Incredible Hulk and Captain America battle against one of the most villainous baddies in an all new adventure.

Step into Iron-Man's chest shield or walk on the ceiling with Spider-Man .

Now you can book a Family Ticket for Madame Tussauds:
A Family Ticket is available in 2 versions: 2 adults + 2 children OR 1 adult + 3 children!
A Family Tickets is valid for up to MAX 4 persons, and NEVER as 3 adults + 1 child!

Choose the date you arrive in London as "Valid From" date, as the ticket you buy here is valid 1 month from the "Valid from" date you choose. Choose number of tickets and click on "SEARCH". Then choose "Adult" or "Child" tickets (Ages 4-15). Child tickets can only be purchased when buying adult tickets. Children younger than 4 years are free if accompanied by an adult. Next, choose if you would like to book tickets to other attractions or transportation.

1
Fantastic
5.0
Reviews from 1 customer reviews
Unforgettable experience:-) Recommended!
Absolutely recommended !! Save money and time buy buying the tickets on line ! Great value! Priority entry to the Madame Tussaud museum! A must to see in London! Have bought also the Heathrow Express tickets here and we were very pleased. Only 20 minutes with the express train from Heathrow airport to the senter of London! Thanks to the London tickets team, we had an unforgettable experience!:-)
Madame Tussauds customer comments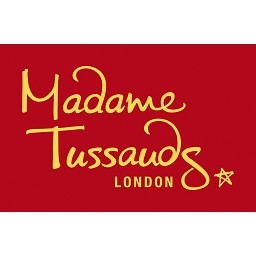 Info
Madame Tussauds
Address
Madame Tussaud's, Marylebone Road, London, NW1 5LR.


View map
Opening hours
Daily from 9.00am - 6.00pm, last admission is at 5:00pm
Metro
Baker Street Station (Bakerloo, Circle, Jubilee, Metropolitan, Hammersmith, City Line)
Buslines
13, 18, 27, 30, 74, 82, 113, 139, 274.